7
Blue Crab Beverage Tub
His name is Carlos, the uncelebrated blue crab cousin of the feisty red Rasta Sebastian. Having been denied Disney animated stardom, he accepted an offer from Frontgate to become a beverage tub. It's not the worst gig on earth. He gets to be outside. No one's going to eat him. He's gotta trade swimming in salt water for having ice, melting into fresh water swimming in him, but, hey. It's his duty to keep your beers and white wines and vodkas cold. He'll mind your sodies and lemonades too. Anything that isn't and doesn't contain tequila. He'll drink that. Carlos the Blue Crab loves him some tequila.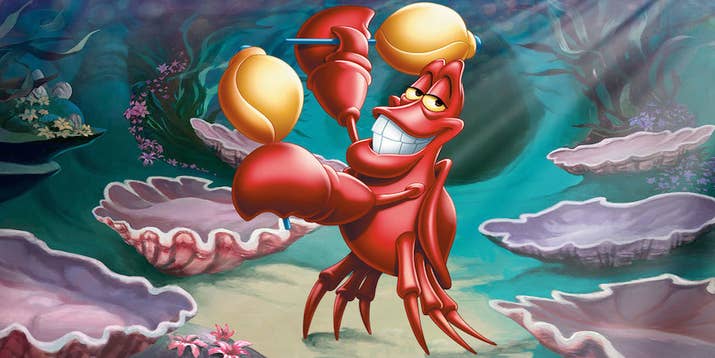 Blue Crab Beverage Tubs are upcycled from 44-gallon steel drums (so maybe they can get down in a "Kiss the Girl" jam session after all.) They are designed to weather and take on a rusty patina over time, so feel free to leave your Carlos outside even when you're not up for chilling with him.
In addition to his 9-quart ice receptacle center, Carlos has room to hold two wine bottles in his claws, and comes with a fish-shaped bottle opener around his neck.
More Products You Might Like