2
Dusk - App-Enabled Electrochromic Smart Sunglasses
Ampere's Dusk Sunglasses are electrochromic smart sunglasses whose tint you can increase and decrease over 3 levels with a hidden button on one of the temples, or with the eyewear's app. They're kind of like the physical manifestation of the "eyes glaze over" expression - now when someone is rambling on and saying boring things for too long, you can show them with a 0.1-second click of a button what they're doing to you!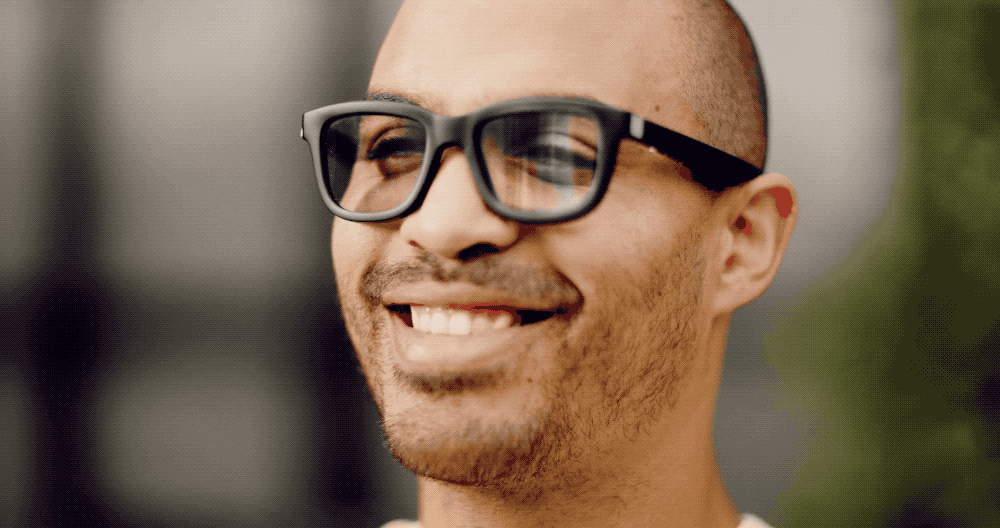 And I guess Dusk Sunglasses are also good for shading your eyes from varying degrees of sunlight, glare, and people less famous than you.
Dusks are Wayfarer-style and IP65 waterproof in build, but contain "some serious tech inside." In addition to control of tint level, you'll be able to listen to music through open-ear audio, and take calls via an integrated microphone. The latter features, along with the ability to set and save tint adjustments, are conducted through the Dusk app.
Dusk Sunglasses come with a charging case, which also contains a hidden slot for an Apple AirTag if you tend to lose your sunglasses. At printing, Ampere was running their Dusks as a crowdfunding campaign on IndieGoGo, with backers able to pledge for a pair of the app-enabled electrochromic smart sunglasses at a 14% to 37% discount off eventual retail price.
More Products You Might Like